Dr. Natalie Byfield will present Savage Portrayals: Images of Black Men in the Media on Thursday, Feb. 28 at 7 p.m. at St. James Episcopal Church. The event is sponsored by St. James, the Division of Diversity and Community Engagement, and St. Andrews Presbyterian Church.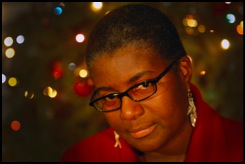 Dr. Natalie Byfield draws on a rich background in journalism, community education, and scholarly research to inform her writing and teaching on media and social justice. A professor in the Department of Sociology and Anthropology at St. John's University in Queens, she focuses on how both the powerful and those with less influence use language to shape their worlds.
Her forthcoming book, Race, Media & the Central Park Jogger Story to be published by Temple University Press, examines the politics of race, gender, and class that played out in the news coverage of that high-profile sexual assault case. Byfield was a reporter at the New York Daily News and covered the case, in which a group of young black and Latino men were falsely convicted.
Byfield has been awarded fellowships by Columbia University, the John Jay College of Criminal Justice, the American Sociological Association, and the National Science Foundation Fellowship. Her journalistic work has appeared in the, Time Magazine, The American Lawyer, New York Law Journal, and New York Woman.
The event is free and open to the public, with donations accepted to benefit 5604 Manor, a progressive community center.
For more information, contact Robert Jensen at (512) 471-1990 or rjensen@uts.cc.utexas.edu.