IT TAKES DIFFERENT PERSPECTIVES TO KEEP INNOVATING UNIQUE EXPERIENCES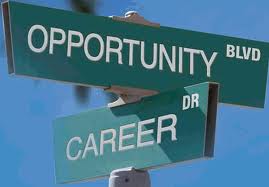 As part of National Disability Awareness Month, the Goldman Sachs Diverse Abilities career event offers college sophomores and juniors with disabilities the opportunity to learn more about the firm's business, history and culture, and to explore our summer analyst internship opportunities. The program also features presentations, panels and networking opportunities with members of the firm's Disability Interest Forum. Goldman Sachs recognizes that we cannot be the best without the best people. The Goldman Sachs Diverse Abilities career event is an integral part of our effort to find exceptionally talented people with a range of academic, professional and personal experiences.
DATE: Friday, October 25, 2013
TIME: 8:00 a.m. – 6:00 p.m. ET
LOCATION: Goldman Sachs New York Headquarters
*Please note:  Domestic travel within the US and hotel accommodations will be provided.
Students from all majors are invited to apply.
To apply, please visit goldmansachs.com/careers, click on our Events page, and search for Diversity Events.
The application deadline is Monday, September 30th at 11:59 p.m. ET.