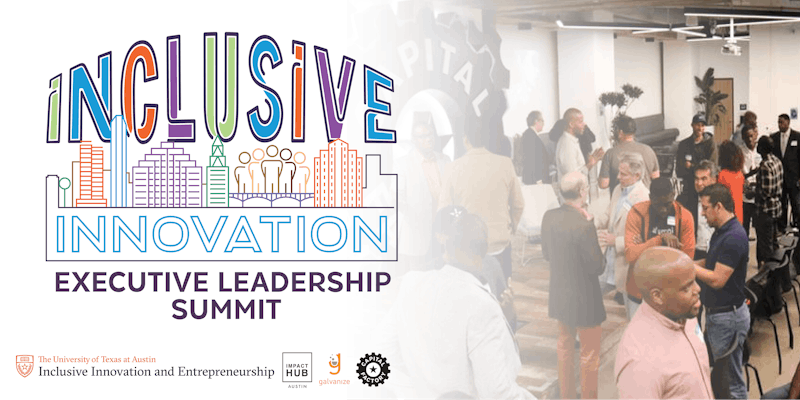 Capital Factory and UT Austin are proud to present the Inclusive Innovation Summit, kicking off Inclusive Innovation Week on Thursday, November 1, 2018.
What is Inclusive Innovation? What drives new innovative ideas forward in the market? What will the startups of tomorrow look like and what will they create? Find out from Austin's best entrepreneurs and executives who are shaping the landscape of tomorrow's companies in an inclusive and empathetic manner. Hear about the modern trends combining the latest technologies with the most innovative minds around the country.
This full day of insightful panels, interactive workshops, and networking is presented by Capital Factory and The Center of Inclusive Innovation and Entrepreneurship at the University of Texas.
Check back during the event to catch the live stream, below.
WHO IS THE EVENT FOR?
Executives, ERGs, HR and recruitment professionals, and individuals committed to creating an inclusive and innovative tech and startup community in Austin.
AGENDA
8:00 AM – Breakfast
9:00 AM – Keynote
9:30 AM – Discussion: Driving Diversity
10:30 AM – Workshop: Google Unconscious Bias Training
12:00 PM – Lunch
1:00 PM – Workshop: Accelerate Your Promotion Velocity
2:30 PM – Discussion: Promoting the Pipeline: Youth Entrepreneurship
3:30 PM – Closing Remarks
4:00 PM – Reception
PARKING
Please go here for more information about parking at Capital Factory.
FEATURING…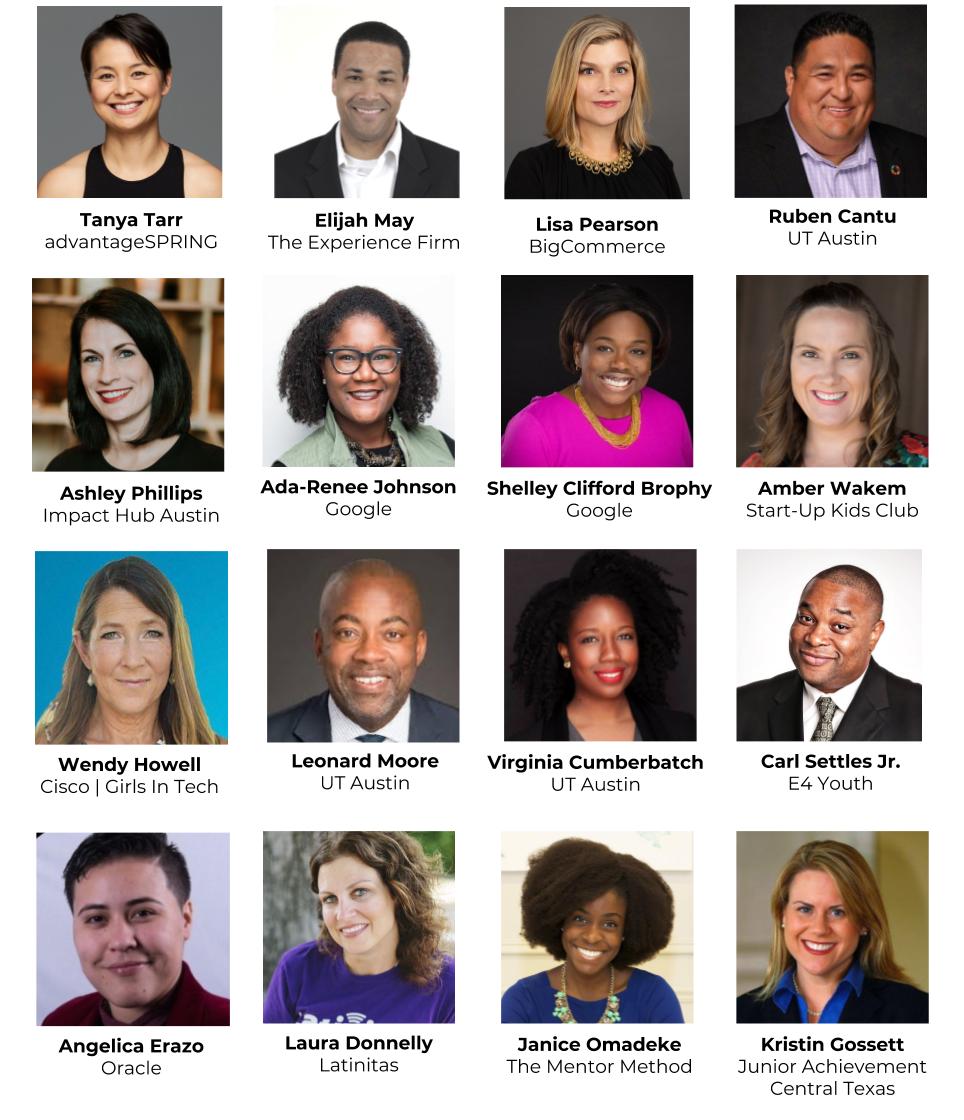 PRESENTED BY

SPECIAL THANKS TO OUR PARTNERS